Green Growth Online Conference
Green Growth was an online conference with international speakers who presented topics related to sustainability and climate change. The conference was organized by the British Chamber of Commerce in the Czech Republic. Provide platform and virtual environment for online conference that gives space for networking and presentation of partners.
Lobby is an entrance point to all parts of the conference – the main hall, round table discussions, networking places and presentations of conference partners. The graphical environment of Myia Virtual lobby provides follows branding of the event and provides perfect opportunity for presentation of partners.
3D avatar as virtual hostess
Custom made video with 3D avatar of Myia welcomes all attendees and introduces them to the virtual environment.
Partner presentations are integral to the whole event.
Albion Cars
presents a 3D model of all-electric Jaguar I-Pace directly in the lobby. Click in the cars brings the event attendees to dedicated screen with downloadable materials.
Vodafone
and
Penta
have their logos in lobby that leads to virtual congress booth that presents videos, document downloads and links to their websites.
Main Hall and Panel Discussions
The Main Hall displays a video player showing the live stream with presentations. The stream was created and edited by Myia. The Parallel Panels rooms contained for video streams showing Zoom meeting of 5 speakers each. The attendees could freely move from one stream to another according to their interests.
Total active attendees
172
Conference unique viewers
106
Panel unique viewers
15/16/20/26
The virtual environment of the event offered the attendees to find and contact each other with private chat. The attendees cold also schedule 1-on-1 video calls during the break. Myia automatically connected the attendees who had scheduled the meetings.
Unanswered meeting requests
17
Rejected meeting requests
0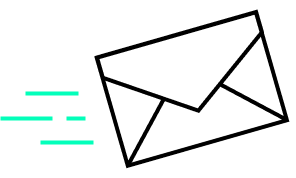 Or contact us

*